Get Your Gear On: Extend Your Brand To Apparel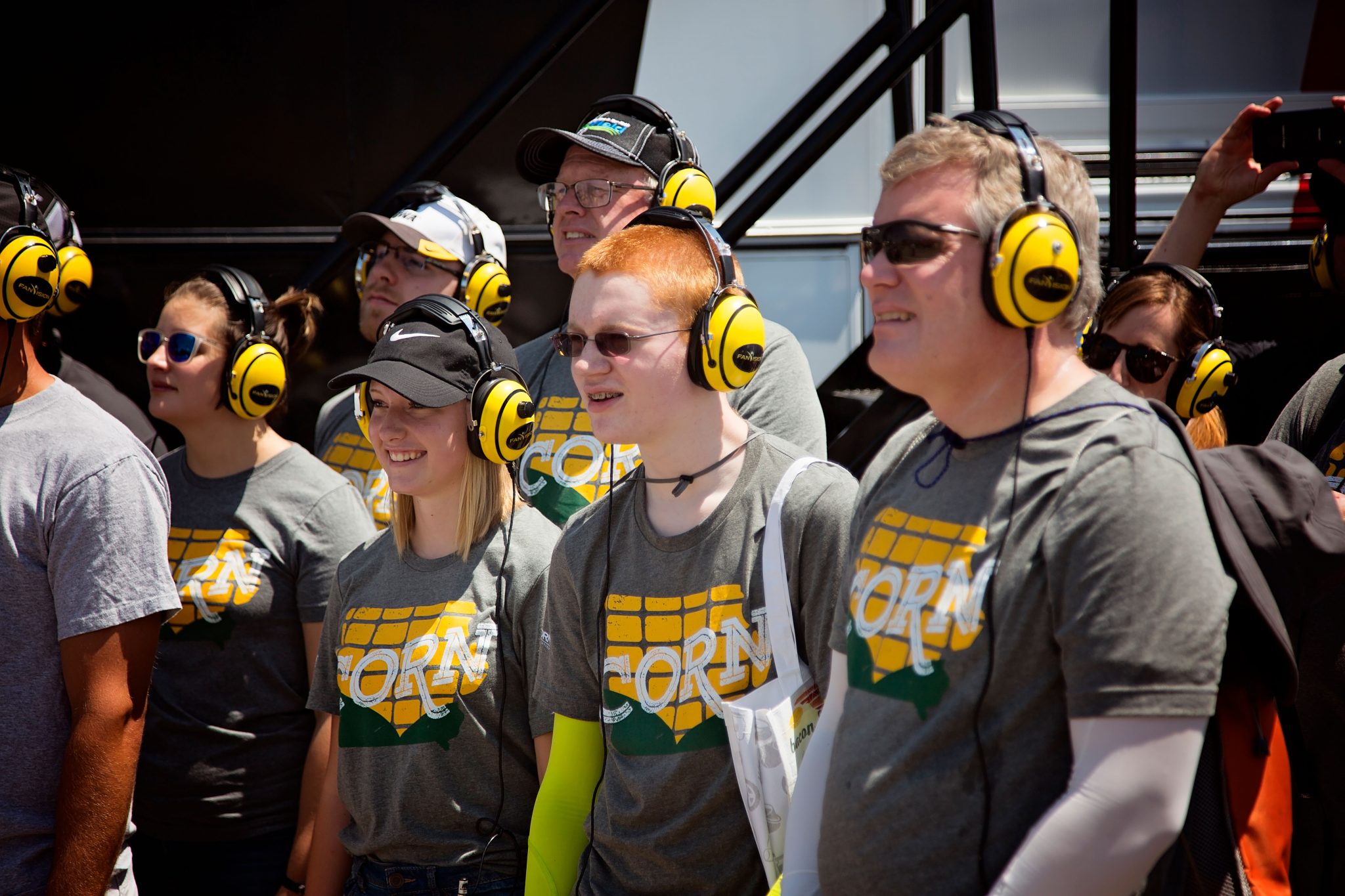 Overview:
What do an idyllic Iowa small town, a manufacturer of automated milking and feeding equipment, an automotive supply retailer and an agricultural membership organization have in common? They all need some kick-butt apparel in order to help extend their brand's story and their brand's buzz. When it's time to really set your brand apart at upcoming events or maximize opportunities to promote your industry, our clients can struggle to find the best way to set themselves apart with distinctive branding that looks just as great online as it does on apparel.  In the last few months, Bing Bang has set our sights on extending our clients' brand and upping their fun factor by putting together some kick-butt apparel designs.
Here are a few of Bing Bang's latest apparel greatest hits:
Iowa Corn Growers Association (ICGA):
For more than 10 years, ICGA has served as the title sponsor of the Iowa Corn 300 IndyCar Series race that celebrates ethanol and the farmers who help produce it. The Iowa Corn 300 is a banner event for ICGA and their marketing team is always looking for ways to infuse the event with fun while keeping their main focus on their almost 10,000 members across the state of Iowa. 2017 also happens to be Iowa Corn's 50th anniversary, so when Bing Bang was asked to help with a T-shirt design that also serves as the Iowa Corn members' ticket into the exclusive member VIP Hospitality tent, our graphics team had way too much fun putting together this concept. On race day, more than 1500 members wore their new shirt, providing a whole lot of awareness for Iowa Corn and their 50th anniversary!
City of Pleasantville:
Oh, Pleasantville. The hometown of our fearless leader, Brandon Bingham, and perhaps one of the hometown-iest hometowns in Iowa. Brandon has always loved giving back to the community to which he owes so much. Plus, being a bit of a big idea guy (wait, Brandon a big idea guy?) it only made sense that Brandon and the graphics team hit the concepting corner hard to deliver some T-shirt designs worthy of Pleasantville's annual summer event – the Pleasantville Pig-Out. We're happy to say the T-shirts flew off the shelves, not to mention those pigs are pretty darn cute!
Lely North America:
As we've shared before (link to National Dairy Month page), our team has way too much punn-y fun when we get to work with our good friends at Lely North America. The result? These three T-shirt designs! Originally developed to help celebrate National Dairy Month in June, the response from Lely employees, Lely Centers and farmers was so positive that these designs will be available for purchase. Are you lactose tolerant? Yep, we thought so.
Arnold Motor Supply: 
Over the past year, we've been lucky enough to help Arnold Motor Supply, a 90-year-old Auto Parts Supply chain enhance their brand appearance through digital campaigns, printed collateral and internal communication pieces. In addition to that, we were also able to design some sweet swag to help promote their presence in the local racing scene. We coined the phrase "Kick it Into High Gear with Arnold Motor Supply" and we wanted to expand that message to our apparel as to create a community with racing and Arnold fans alike. The shirts have been a big hit and we're looking forward to the next apparel project!