Bing Bang Helps Lely North America Celebrate National Dairy Month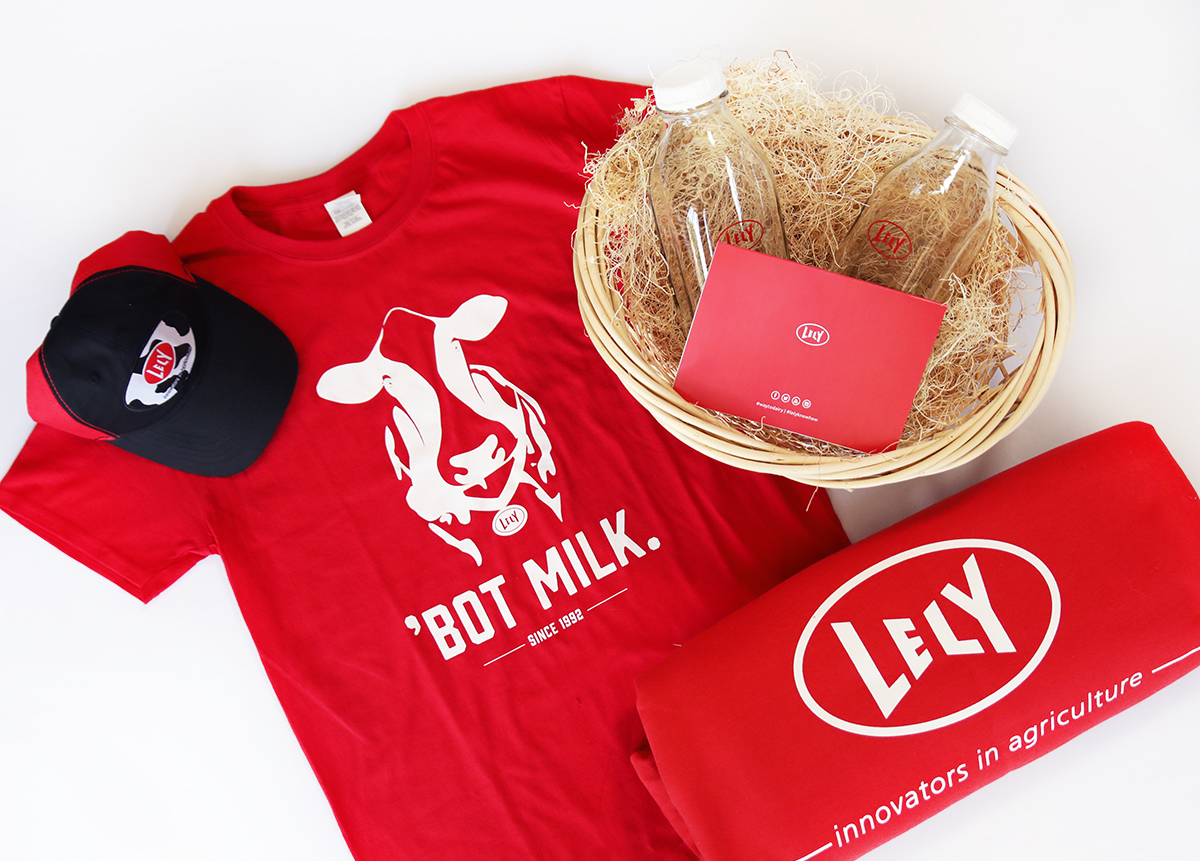 Where It All Began
Lely North America was one of Bing Bang's very first clients, and since 2014, we've crossed the continent helping Lely and North American dairy farmers tell their story, showcasing the impact automation has had on dairy farmers from British Columbia to New York. In March, the Lely North America team approached us and asked Bing Bang to develop some fun, disruptive and buzz-inducing branding and creative to help Lely North America celebrate National Dairy Month in June. Our team hit the bricks (err, the brainstorming conference room), and developed a few different ideas to help the Lely team engage their audience online. The primary focus of the campaign was to reach dairy producers – both prospects, and existing Lely customers, while the secondary focus was on reaching a consumer audience for general awareness around the positive impact dairy farmers have on their everyday life. After some discussion and refining the concept, the team landed on 3 tactics to promote National Dairy Month and meet Lely's goals.
Getting the Tactic Mix Right
First, the My Way to Dairy Poster Contest was developed to promote Lely's new tagline and generate leads. With organic and paid social media reach, Lely asked for prospects to share their contact information. Those who entered their information were given the chance to be one of 100 to be awarded a poster chock-full of dairy facts. New barn décor, anyone? Lely was also able to use the content poster and design to help build their social media content calendar for June in order to keep a consistent look and feel throughout all the National Dairy Month promotions.
Then, we leveraged the power of traditional marketing tactics to reach some key influencers and then worked with them to get some great interaction between Lely, ag-vocates and consumers. The Influencer Kit was the result! The dairy industry is a small one in many ways. Producers talk to each other and look to their peers for recommendations on what new products to use. Lely North America identified 25 – 30 key influencers they wanted to reach. A key influencer was defined as someone who actively promotes and engages with Lely on social media as well the dairy industry and has a somewhat significant following. These influencers were sent a kit of swag to get them excited about National Dairy Month and encourage them to share Lely's message as well as farm-positive messaging throughout the month of June.
The kit included 'BOT Milk T-shirt, collectible glass milk bottles and other Lely swag such as comfy blanket and hat. Influencers were asked to help celebrate dairy producers and the industry by sharing Lely content and posting unique content throughout the month of June.
Our goal: Turn these influencers into rabid Lely brand advocates, and amplify Lely's messaging in June.
Last, but not least, some branding fun! Lely also wanted to give dairy farmers the opportunity to show off their Dairy Pride in the month of June, so we tasked ourselves here at Bing Bang with creating a fun, download-worthy profile picture frame for Facebook. Facebook has just recently given brands the opportunity to create profile picture frames, and we thought National Dairy Month was the perfect opportunity to test it out.  
The Results
Lely received 376 leads through the My Way to Dairy poster contest. Out of those 376 leads, 146 of them were folks who had never been captured before by Lely. There were more than 62 Facebook users who downloaded the Facebook profile frame, and the influencer kit recipients spread the Lely word via the #botmilk and #WaytoDairy hashtags.