Oh, it's that time of year when visions of sugar plums dance in our heads, carols fill the air and the smell of delicious treats make you beeline towards the office kitchen. It's also that time of year when exhausted Christmas shoppers rest their tired selves on couches in living rooms across the country, resting up from run-ins with Christmas grinches and the strain of trying to find the perfect toy (remember this?) 
Thank St. Nicholas for Amazon, amirite? In the Christmas veg-out time, BB'ers turn towards their Christmas movie favorites in order to keep the seasonal vibes and spirits going strong. Here's what our crew has to say! 
 Nick Allard: National Lampoon's Christmas Vacation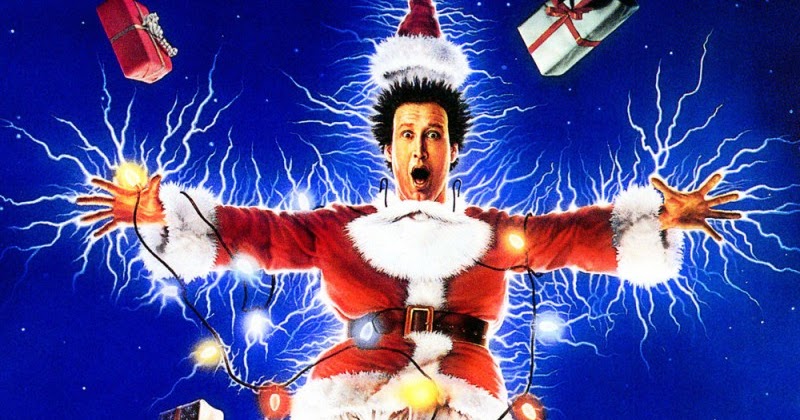 The viewing of my favorite Christmas movie is an annual Christmas Eve tradition at the Allard House. The family gathers, usually with the fireplace-a-flickerin', along with a big ole plate of fresh baked Christmas cookies to watch the hilarious hyjinx of none other than Clark W. Griswold and fam. I'm talking, of course, about the classic, National Lampoon's Christmas Vacation. This funny AF festive film has it all as we follow Chevy Chase's challenge-filled journey of having a "fun old-fashioned family Christmas." It's got the dysfunctional family, bolstered by Randy Quaid's rude, crude and, towards the end, criminal behavior of Cousin Eddie. It's got the side-splitting social awkwardness that Clark's been known for throughout the National Lampoon series. And, of course, it has the timeless tradition of out-doing your neighbors' with "250 strands of lights. 100 individual bulbs per strand for a grand total of 25,000 imported Italian twinkle lights." (We'll leave the part out about kidnapping bosses because, you know, they may be reading this!)  This movie is different than most of the timeless classics because Clark is… different. Clark takes risks and, just like his lightshow (even if it does drive your neighbors crazy), he is truly a unique character in one unique Christmas classic. Even though Clark's brand voice and style may be a bit risqué at times, he and this movie stand out from its competitors in my eyes. 
Mackenzie Eddie: A Muppet Christmas Carol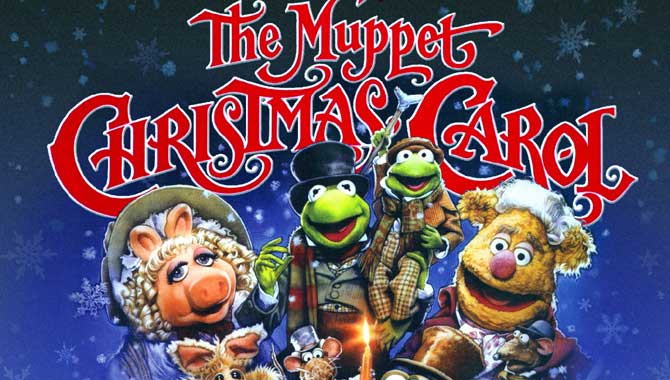 What is my favorite Christmas movie?! Finally, a question I don't have to stress over! My all-time favorite Christmas movie is hands down the 1992 hit  A Muppet Christmas Carol. Yes, even at 30 years old, the Muppets hold a special place in my heart. I love it SO much in fact, that I happen to own it in both DVD and VHS versions (because you never know when VCRs will make their long-awaited comeback). Brian Henson (son of Jim Henson) totally killed it with this retelling of Charles Dickens' Christmas classic and if he ever decides to remake any other literary classics, just know I am totally here for it. 
This movie scores the highest ratings on the Mackenzie Eddie CSA scale. Cast. Soundtrack. Adult Humor – they're all musts! 
Cast: Michael Caine totally "sleighs" as Ebenezer Scrooge. He really taps into his inner grump and really knows how to bring it home with a good "bah humbug!". Gonzo and Rizzo make a fantastic duo and are excellent narrators and Kermit the Frog plays a believable Bob Crachit. My favorite characters however will always remain Statler and Waldorf as Marley & Marley. They're delightfully clever & a little mean. 
Soundtrack: Consider this soundtrack an early Christmas gift for your ears. Every song is catchy, light and easy to remember. Don't get it mixed up with John Denver & the Muppets Christmas, though. It's equally as fantastic, but they're very different – so make sure to fit both into your Christmas Road Trip playlist this weekend! 
Adult Humor: This movie is full of adult humor, which is probably why I love it just as much now as I did back when I was 6. It's full of quick little comments and gestures sail right over the heads of children and right into the "ha. niiiiiice" part of the adult brain. For example, one of my favorite scenes is when Scrooge is so cruel with his words, poor little Beaker is forced to leave his office, but not before flipping Ebenezer the bird…or at least it WOULD have been the bird if only he had 5 fingers instead of 4.

And that's a wrap! My favorite Christmas movie in so many words! If you have time before Christmas, you should check it out! Make sure you watch the extended version so you can see the break-up scene between Ebenezer and Belle, but don't forget the tissues! 
Dave Gebauer: Bad Santa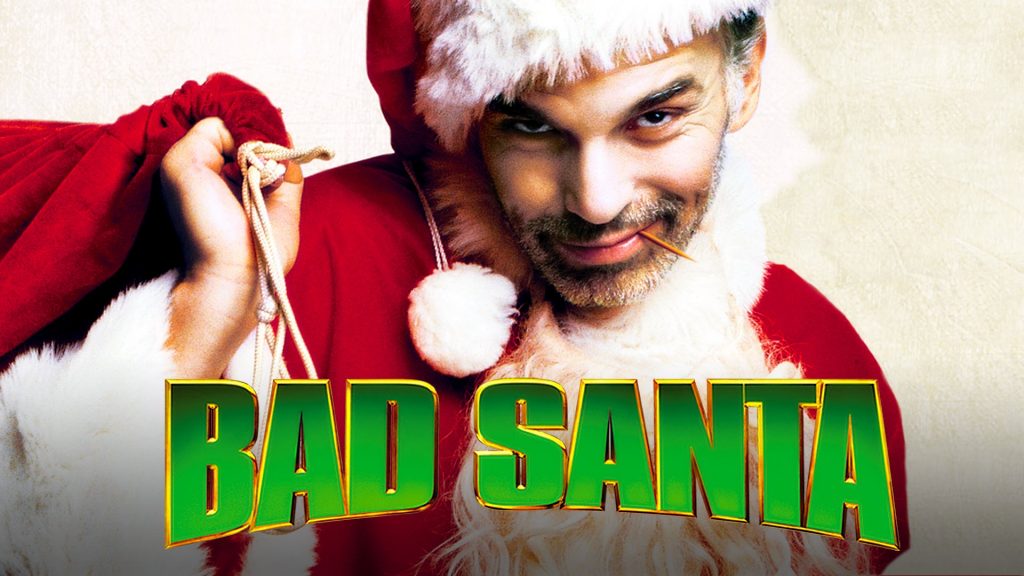 The first one with Bernie Mac, John Ritter and Billy Bob. Fall on the floor laughs and sandwiches, what more can a guy want? (Dave: Guess I didn't read the instructions that you need a paragraph). 
 Megan Pralle: Arthur Christmas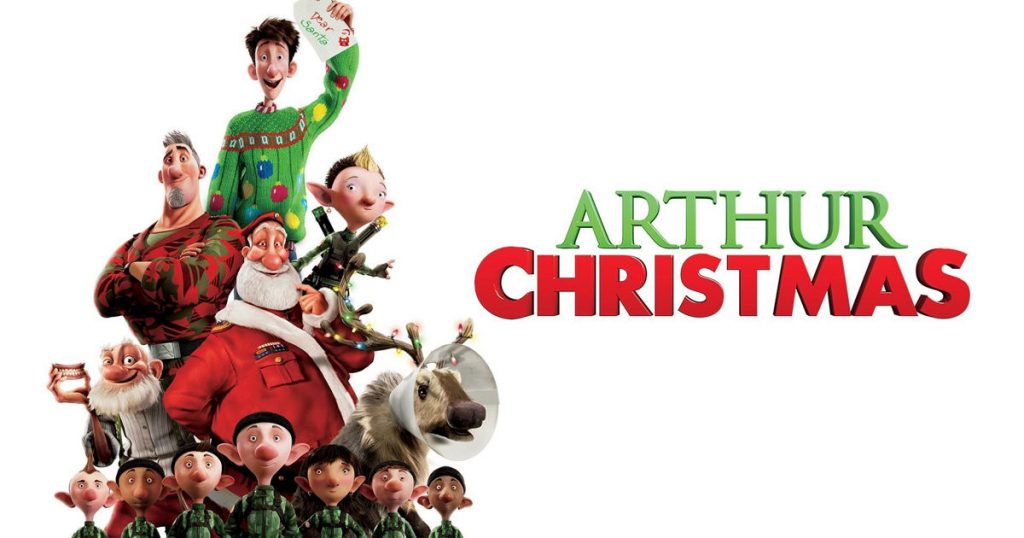 My favorite Christmas movie is Arthur Christmas. Released in 2011, Arthur Christmas truly captures a classic, traditional Santa story in a new, captivating way while helping to answer the age-old question of "just how DOES Santa deliver all those presents in one night?" Let's just say things are pretty high-tech these days in the North Pole. This movie has everything: tactical elves, a massive spaceship sleigh, a grumpy old Grandsanta who longs for a simpler time, and it's beautifully animated to boot. Arthur Christmas positively oozes charm and humor and if you haven't seen it I cannot recommend it enough! 
Jean Kaul: White Christmas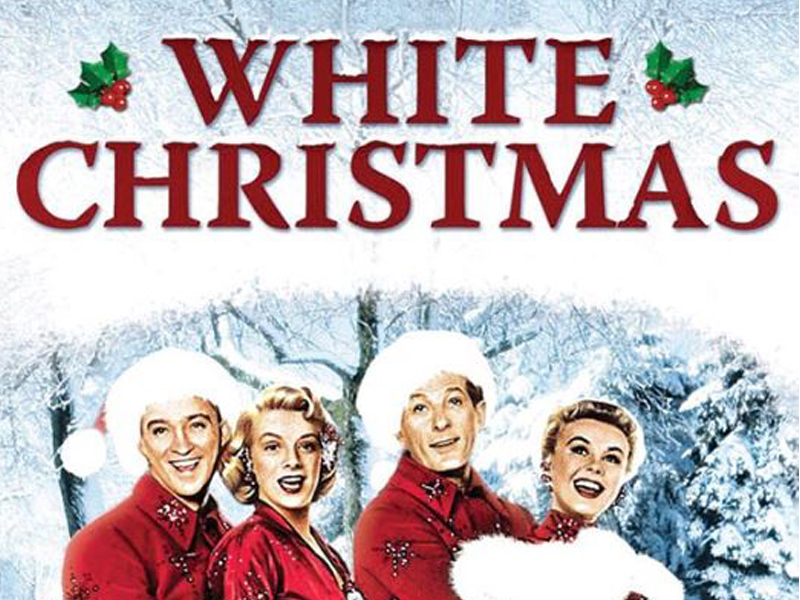 No surprise here, but I'm a Christmas movie lover, and I come from a family of Christmas movie lovers. My family's yearly tradition is to watch White Christmas on Christmas Eve between dinner and midnight Mass. Gotta love the Bing and Danny Kaye, and at this point we all know the lines so well that we can shout 'em out. My favorite scene.  
"Let's say we did it for an old friend in the army." 
 "How do you do? Mutual I'm sure." 
 It goes on, and on. If you haven't seen this one yet – your Christmases are gonna a whole lot better when you add it to your rotation! 
Other recommendations (you know me, I have a lot!): 
It's A Wonderful Life. I mean everyone knows this one, right? But sometimes you need to be simultaneously depressed and uplifted, and that's Jimmy Stewart's special talent.

 

The Bishop's Wife. Heavenly intervention, Christmas and peak Cary Grant (insert heart-eye emoji here).

 

Christmas in Connecticut. Screwball comedy, false identities and yep, Christmas. Nothing like pretending a baby is yours!

 
So, that's it in a Nutcracker. Now get out of the office, curl up and start watching some new Christmas faves.