The crème in an Oreo cookie. The jelly in a nice, warm donut. Heck, Malcolm, even.
These are all things that live in the "middle," and because of that, some of the times, they don't get noticed as much. I mean, they just aren't visible at first glance, right? But, without them… well, that cookie, fried dough and that cheesy sitcom just wouldn't be the same. They are all part of a puzzle that, when put together, become a tasty treat that produce pleasure.
Think about that sandwich cookie. Even though it's debatable which to eat first, I imagine no one in their right mind wants an Oreo with no crème. Might as well call it a No-reo. I mean who wants a dry, flaky cookie. The same goes for inbound marketing or content marketing. In inbound marketing, the content produced and deployed as part of the buyer's journey and inbound philosophy consists of three different layers of content, that without each other, wouldn't function to attract, convert, close and delight. As a Des Moines marketing agency that specializes in content based on every client's unique needs and goals, we know we need to focus on content from every stage of the funnel.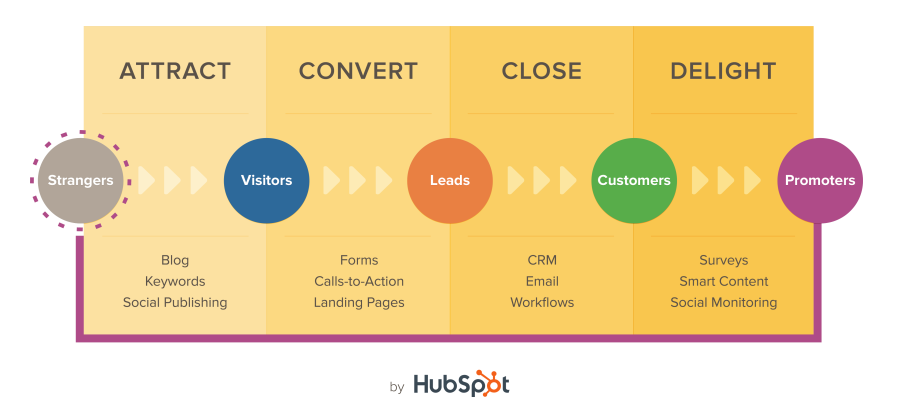 TOFU – THERE'S ROOM AT THE TOP
As discussed in last month's blog, when a buyer is at the top of the funnel, they're generally searching to solve a problem they're facing or to meet a need they've found themselves having. It stands to bear then that TOFU content should serve as an educational resource that will enable a prospect to find the best solution. At this point, their value as a lead is low because they are unqualified and the probability that they will buy is uncertain.
BOFU – FAT BOTTOMED CONTENT MAKES THE INBOUND WORLD GO ROUND
When a buyer travels down to the bottom of the funnel, it's time to buy! The only question remaining is who they will actually buy from. The right BOFU offer can be very effective in helping you to speed up the rate with which you close deals. Great examples of BOFU content (which we'll really drill down into next month) are demonstrations, product comparisons and even webinars.
We've obviously skipped a step here. If TOFU is designed to attract and BOFU is set up to close, we've missed the stage of inbound set up to convert those TOFU visitors to the customers and evangelists at the bottom of the funnel. In other words, we've missed that delicious vanilla crème that glues that top and bottom layer of the cookie.  Frankie Muniz would NOT be amused!
MOFU – STUCK IN THE MIDDLE WITH YOU
TOFU content hangs its hats on attracting new visitors to your website, but, for the most part, it's not going to help you qualify prospects or close them. MOFU content is perhaps the most important part of the sales funnel because it's purpose it to convert visitors into leads and to qualify good leads from the bad ones.
When a potential buyer traverses the middle of the funnel, they have moved on to figuring out what solution is the best for them. They are one step closer now to purchase. Because of that, MOFU digesters are pretty-strong leads, so the offers presented to them here help segment them to MQLs and SQLs. This makes sales teams happy.  Nod your head, Mr. Salesman.  Thank you.
Since MOFU offers show why your products or services are the best choice, you may want to consider tactics like eBooks, downloadable comparisons or product/service tip sheets. The content is only part of the play here, though. To convert your visitors into leads, you'll need to gather their contact information – minimally, their email address. Contact info is gold to digital marketers. In order to do that, you'll need to combine the valuable content mentioned above with these MOFU tools.
Visitors become leads by filling out a form and submitting their information. Your forms should be as easy to understand as possible and the info you should for should be reflected by the value of your content.
Calls-to-Action (CTA).  CTAs can be buttons or links. These CTAs encourage your web-users to take action, like "Download an Infographic" or "RSVP for a Webinar." It's important to make sure you have a variety of engaging Calls To Action scattered throughout your site.
Landing Pages.  When a website visitor clicks on the above CTAs, they arrive on a landing page. A landing page is where the CTAs offer lives, and where the prospect submits the information that your sales team will use to find the angle that they should take in closing the lead.
Once someone has moved through the middle of the funnel, you should know whether they are planning to buy. It's here that the BOFU content comes into play, working hard to convert the leads into customers. And an inbound strategy without BOFU offers? Well, if I could stretch the cookie analogy just a bit more, imagine a package of Oreos if they had the crème and only one cookie. Well, it'd be quite the mess! (But, undoubtedly tastier than the cookie without the filling…
…unless it's this flavor???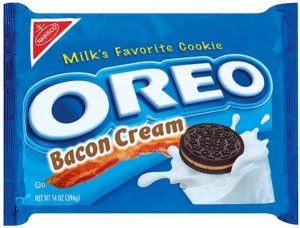 We hope you enjoyed this week's blog! Interested in learning more? Click the graphic or share your information below and a Bing Bang team member will be in touch!