Once a year, a community of over 20,000 marketers, advertisers, business and salesfolk head to Boston for the annual Inbound conference. As a video-centric marketing agency in Des Moines and one of a few Hubspot agency partners in Iowa, this is a yearly trip that we all look forward to. This year, two Bing Bangers, Nick Allard and Peter Zemansky, had the privilege to make the pilgrimage and come back with a bunch to share with all of us and, of course, all of you!  From inspiring keynotes to educational breakout sessions to the obvious food, friends and fun, this year's Inbound Conference was one to remember (and one to write about.)
This year's big takeaways:
RIP YE OLDE FUNNEL (Nick)
The What:
During Bryan Halligan and Dharmesh Shah's Keynote, Hubspot's sales and marketing funnel founder, Halligan decried the sales and marketing funnel dead!
The Why:
Wait. What? I don't think I can remember being this confused for quite some time. The funnel – dead? And from Halligan of all people? Wasn't this the same guy that practically shaped the way that I look at our client's pains and challenges… through the funnel?  Wasn't this the guy whose ideas had shaped the way that I present, even… with a funnel?!?!? This meant no more megaphone analogies and no more bags of bugles! The funny thing was, as soon as the funnel's 'retirement' was broadcast over the many monitors, I did what I saw hundreds of other people do…  look at amazement and say to their peers, "Well, f*$#. Now what?"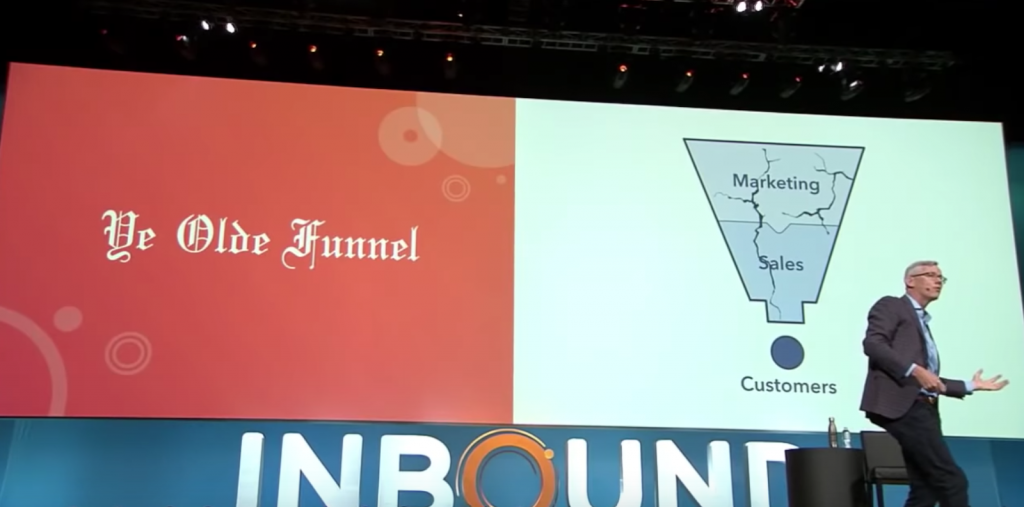 Ten minutes later, I'm all in. Screw the funnel. I've drank the orange kool aid again!  Now, it's all about the flywheel. The flywheel methodology isn't new, heck, inbound marketing is nothing new. But, systematically changing the way that we as marketers and salespeople solve and sell to be more customer-centric, it's very welcomed by us… and I'm sure by our clients.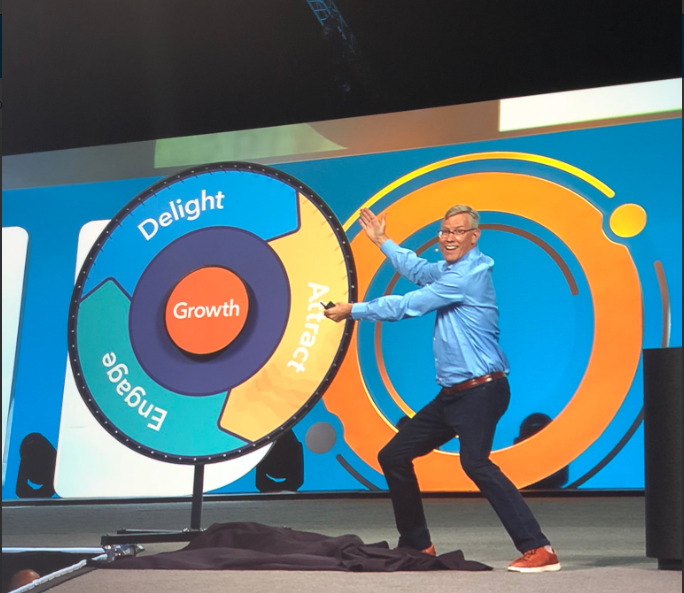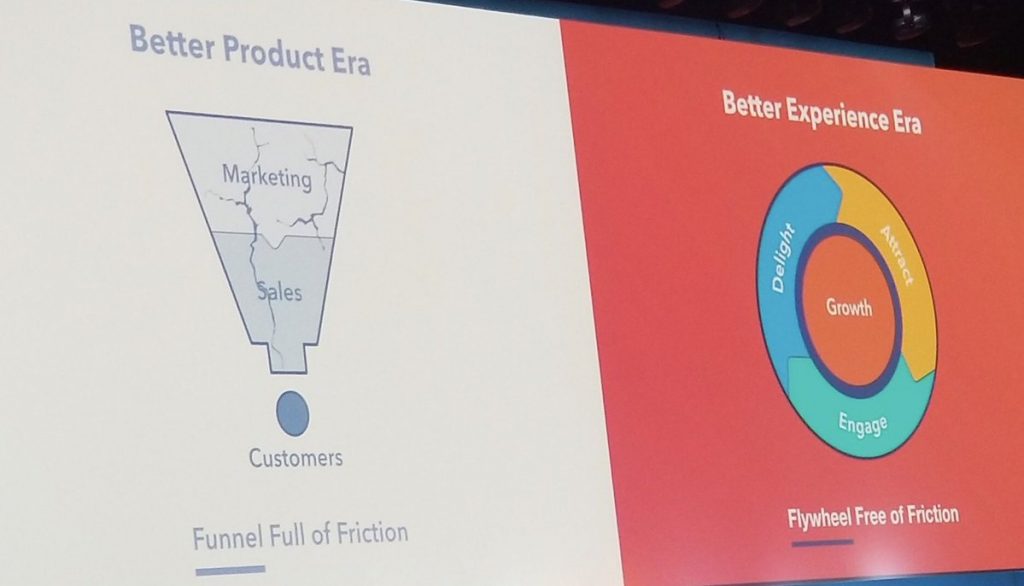 It should've happened a long time ago. Just think about that traditional funnel, where's the customer? They're sitting right at the bottom. By the time a lead navigates to the bottom and becomes a client, they've dealt with all of the friction that comes along with dripping down through different departments with different goals. But, with the flywheel?  The customer is at the middle of all we do. When marketing attracts and sales engages, those leads become customers that will be delighted by your services, will grow and will ultimately end up becoming your brand promoter…. without friction. Ya know… kinda like what I'm doing right now, right, @bhalligan?
IS THE KEYWORD DEAD, TOO?? (Peter)
The What:
Just like the loss of the funnel shook Nick to his core, I attended some digital sessions that changed the foundation of digital marketing.  No, the "www" isn't going anywhere, and yes, Google is still the king of search. What I'm talking about is the keyword and how Google rewards sites in search results.  
The Why:
The death of keywords has been foretold for sometime – but is it being overhyped? Did we carve the headstone prematurely?
Short Answer? Yes.  But that doesn't mean keywords aren't undergoing some major changes. I'm talking extreme makeover: Home edition type of changes.
As digital marketers, we are used to building blogs, content and pages with keywords ingrained so that Google's search algorithm will help potential customers find their sites. But as the way we search changes, so does the way search engines work.  And that means we have to change our habits too. In the keyword world, that means pillar pages and topic clusters.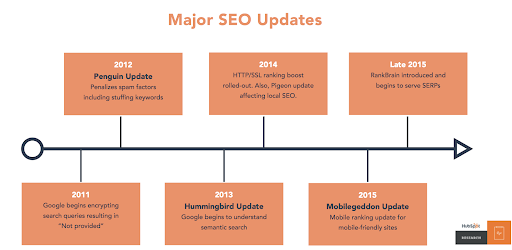 This and other Google updates ensure that long gone are the days where plugging in a few keywords on your pages made your site SEO optimized.  Now, Google's search algorithm considers more than just keywords – it's also looking at the context of words on your site.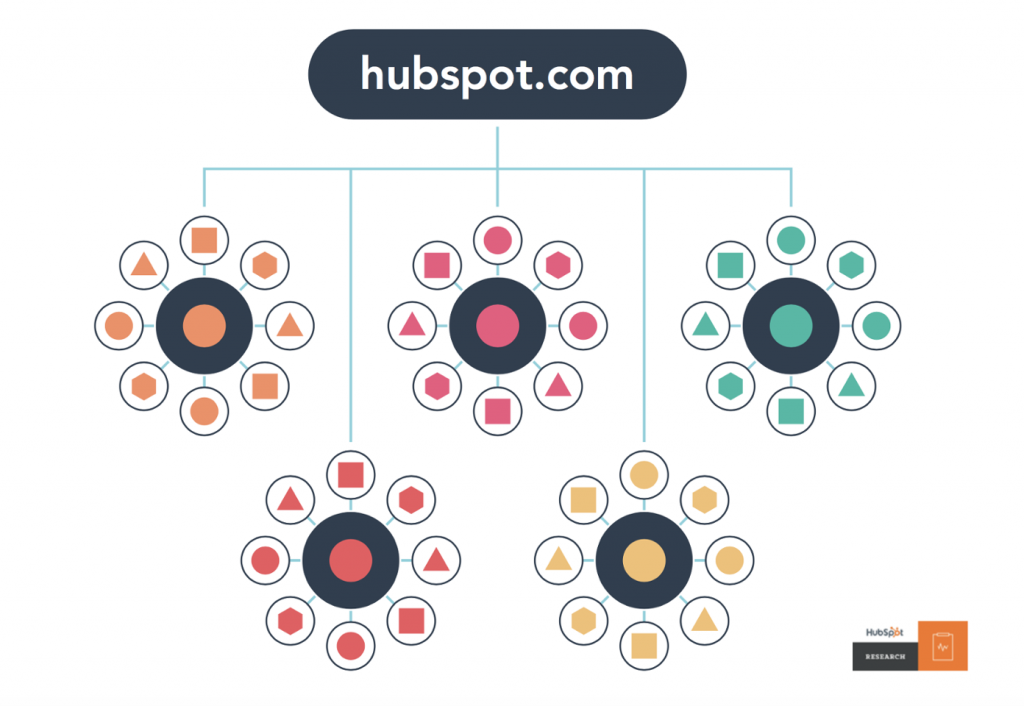 I won't bore you with the details here, but let's just say you've got set your website up a lot differently to succeed at SEO in 2018 than in years past.  It takes more careful planning and organization to make sure your page shows up at the most important times – when potential customers are searching for it. SEO now involves a content plan – you've got to develop a library of resources relevant to your customers' buyer's journey, based around key topics that people are searching. Intent now means just as much as content.
Long story short? Keywords are not dead yet! But they have undergone some tremendous changes – and your site needs to make sure it's keeping up.
Does this mean more work for us when building a site? You betcha! But once you put your SEO plan in place, we promise you'll get this kind of feeling every time you see your company jump up in the Google search results: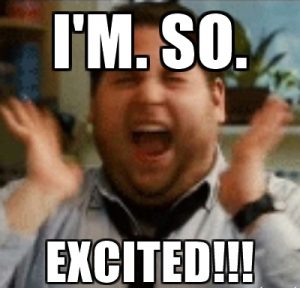 LIGHTS, CAMERA, ACTION!
The What:
Hubspot SVP of Product, Chris O'Donnell announces to Hubspot partners that beginning right away, Hubspot will offer video hosting and video content services as part of all Hubspot tiers to agencies and customers, alike.
The Why:
(Peter) You know this is going to be kind of skewed, because, hey… Bing Bang would have been busted by now without video. It's our backbone and it's our DNA, so, we know the power of video. But, do you? When it comes to video content marketing, the staggering numbers just don't lie! According to Cisco…
Viewers retain 95% of a message when they watch it in a video compared to 10% when reading it in text.

Internet video traffic made up 69% of all global consumer Internet traffic in 2017.

By 2019, internet video traffic will account for 80% of all consumer Internet traffic.

The average user spends 88% more time on a website with video.
(Nick) Not only are the Hubspot video tools going to bolster your bottomline when it comes to Inbound marketing, I feel that it's going to boost relationships and sales as well for businesses everywhere. At the end of the day, people do business with people. With video, our personality and enthusiasm can shine through with videos you can create and share with prospects right from within the HubSpot CRM!
Instead of cold emails, why not send video voicemails to stand out from the competition even further? Or, maybe consider using video to record your screen during sales calls to make education easier by sending those videos to prospects as a handy follow-up they can reference.  And in true Hubspot-stalking style, if you're wondering if a lead watched your video, the contact record shows who clicked it and when.
(Both) We're both super stoked about HubSpot Video because what we've been preaching for years is now going to be so streamlined for practice! Businesses are now able to incorporate video into their marketing and sales strategies easily and at a low cost, accelerating long-term growth. We are excited to be able to help our clients with these new marketing tactics and methods.
THE F WORDS
No, not those. But, we did use AND hear quite a few of them in Beantown. The F words we're talking about are 2 of our favorites in the food and fun category that we encountered during our week-long marketing and sales marathon.
The Food: No Names Restaurant
Selling only the seafood that's been caught from the Boston Harbor that day, what this restaurant lacks in its name, it more than makes up for in its food AND its history. Our waiter (the same waiter Nick has ordered from for 10 years and who has worked there for 30 more years than that) served up some of the tastiest chowdah, scallops and scrod that these 2 Iowa captives have had in a long time. (Of course, tasty treats, as always, are provided by Hubspot from some of Boston's best food trucks.)
The Fun: 2 Dope Queens @ Inbound Rocks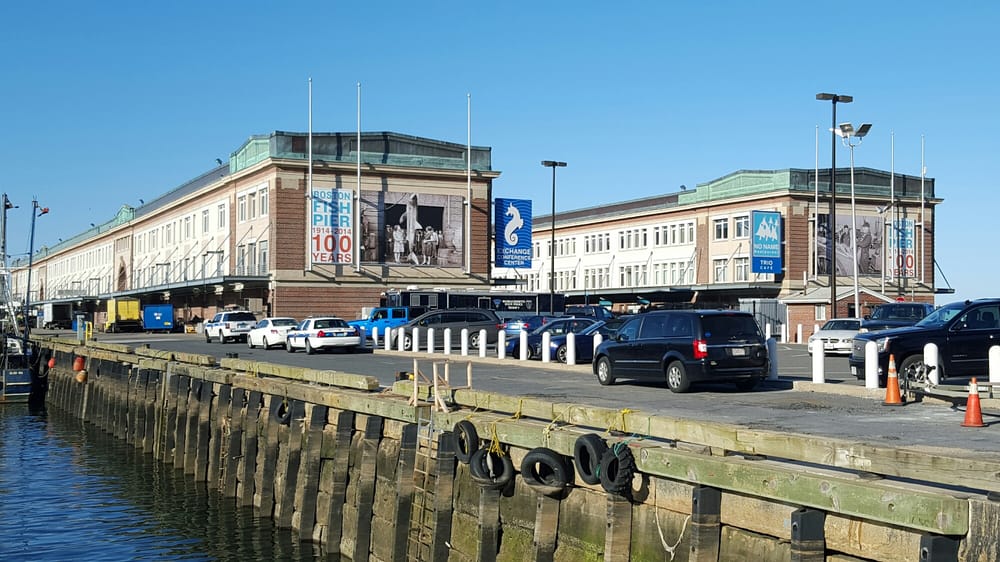 Not entirely familiar with the ladies' podcast, we headed into the convention center to check out the 2 Dope Queens who hosted a nice little laugh marathon on the annual Inbound Rocks part of the program. This year, the program was structured with bits by the Queens in between beantown belly laughs served up by up and comers, Nore Davis, Iliza and Natasha Lyon. It'll be interesting to see what happens with these comics as Inbound tends to have their finger on the pulse of what's next.  (2016-Ali Wong, 2017 Tiffany Hadish)