It takes a winning combination of strategy, creativity and insight to create experiences that deepen the connections between brands and customers. Let us help you win.
WE CREATE SOLUTIONS
We generate and deliver compelling content to elevate your brand and build deeper relationships with your audience. We develop creative solutions which align with your business goals and resonate with your audiences, giving them a distinctive experience unique to your brand and culture. Basically, we're here to help you turn your customers into your army of brand advocates.
How do we do that?
From social media content curation and deployment, creation of brand messaging and taglines, to the development of digital advertising campaigns, we're here to help you do it – all.
"All" includes:
Content strategy and messaging creation

Integrated marketing campaign conception

High-quality video production
WE CREATE SUCCESS
Brand is everything. Working hand in hand with you, we will identity your greatest strengths, help eliminate those pesky pain points and ultimately, distill the essential distinctiveness of your organization. Once we identify those distinctions, it's all about arming you with a cohesive, inspiring vision of what your brand really means and what that message is to your audiences. Then, we will develop techniques and tools to share your brand message with internal employees, partners and customers.
Regardless of the market or industry, Bing Bang works seamlessly with our clients to advance, evolve and lift their brands.
Brand and identity creation
Brand messaging development
Tagline and brand support development
WE CREATE CONNECTIONS
Now more than ever, consumers go online to conduct research before making a major decision. For businesses who are used to guiding their customers through the sales funnel in a very personal, hands-on way, it's easy to worry that you're losing your distinct edge and differentiation in the anonymity of the Internet. But, instead of being discomfited by this change in the buying process, businesses should rejoice! Better informed consumers can make better decisions – like choosing your brand.
There's a lot of bandwidth online to share a dynamic, shareable brand message to the narrowest and widest audiences depending on your need. You can build awareness, gather qualified leads and get needed feedback on products and services, and best of all, continually interact with your current customers and prospects –  meaning your on-point brand message is never far from the right decision maker.  Make every click count towards your bottom line.
Digital marketing strategy and execution
Social media asset creation and curation
Digital campaign reporting and analytics
Inbound marketing execution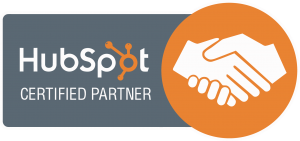 WE CREATE RELATIONSHIPS
Bing Bang knows relationships. We also know all relationships deserve attention. This is especially true when it comes to relationships which help strengthen and nurture your business. Through strategic positioning, creative story development, and detailed planning, we help our clients maintain and build connections which drive their business forward. We work with our clients, journalists, and influencers to uncover opportunities that fit best.
Communications strategy
Media and public relations
Creative storytelling and copywriting