You may or may not have heard that there's a little movie coming to your local Cineplex this weekend. Begins with Star, ends with Wars. As Episode VIII (yep, I had to look that up) comes to movie theaters, fans will be flocking to see an expanding Star Wars universe – and a brand that is incredibly beloved. And those of us who are not will raise our shoulders in a collective shrug and an 'Eh…' Even if you fall into the latter category, there's still some great things we can take away from the upcoming blizzard of Star Wars everything in the media.  
The Star Wars brand is a fascinating one for us here at the little Des Moines video production and inbound marketing agency known as Bing Bang. You know how much we love a good story, and the Star Wars brand is an exercise in how you can make an audience deeply loyal to your brand through the good times … and the bad. But, it also begs the question in this time of endless blockbusters, extensions of film franchises, merchandising feats, anthologies, etc. and remakes … when is enough, enough? And, how do you keep your audience excited and not feeling like the new content is just a money grab? 
While none of us are huge Star Wars fans in the office (too many millennials embittered from the experience of Episode I – III), we can appreciate the rise, fall and rise of this beloved entertainment brand, and the great lessons we can apply to not only a galaxy far, far away – but for our Des Moines-based marketing clients.  
The Great Times
With the launch of the series in 1977, Star Wars re-electrified the science fiction genre and really solidified the modern concept of the blockbuster. At the time, no one was quite sure what the appetite of the American public was for something that is now described as space opera. Spoiler alert: People loved it! 
Yep, that's a thing.  
But, what really sold the audience on Star Wars? Adventure, the nature of good vs. evil, family, friendship, sacrifice … all the ingredients of a great story – not just a recipe for space opera, but a recipe for storytelling, in general. The lessons we marketers can take from this? It's not just about sexy packaging, it's about what's inside. Does your brand's story resonate with your audience? Can they recognize real emotion, real passion behind your brand? 
No matter the packaging, if the story (or brand) isn't relatable and authentic to your particular audience – it's gonna flop.  
The same elements apply whether it's 1977, 2003 or 2045.  
How to Extend Your Brand
One of the great lessons of Star Wars: You can keep your audience interested … for a long time. With almost 25 years between the end and start of the first two trilogies, there was plenty of time for audiences to lose interest in the story, however, the Star Wars team had learned how feed the content appetite of its audience by expanding their reach to their audience: novels, animated TV shows, comics and way too many action figures your Uncle Roy left in Great-Aunt Dorothy's basement.  
By the time Episode I hit the theatres, there was still an engaged, hungry audience excited to see the content they didn't know for sure they'd ever get. And the packaging sure was sexy! The Star Wars team and consumer brands eager to hop on the wagon gave us such glories as Yoda-themed Pepsi cans. There's nothing like sippin' on your favorite caffeine and indulging your love of Star Wars … in 1999, Star Wars was everywhere! 
When You Let Down Your Fans
Due to some of the mixed feedback fans had on the prequel trilogy, there's no doubt that Episode I – III was a little bit like a balloon with air slowly seeping out. So many high hopes and many fans were left feeling deflated. I still have flashbacks to being forced to watch Attack of the Clones on a long bus ride. 12-year old me will never get those 2.5 hours back.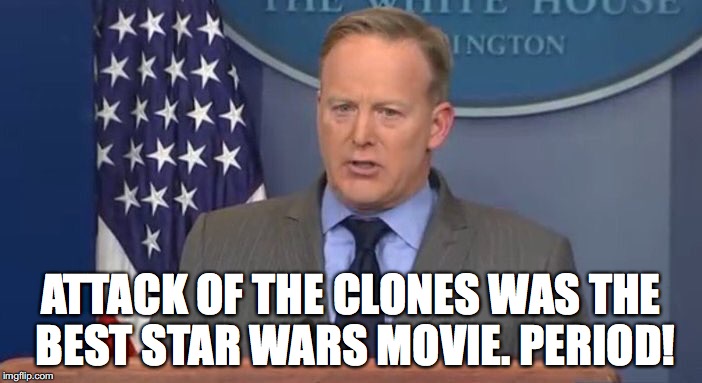 So, when it was announced that Episode VII – IX were in the offing, as well as the beginning of a Star Wars Anthology series, skeptical folks like me were wondering – cynical cash grab (well, definitely cash grab) or will they actually do something interesting and good with the brand? 
So far, it seems like fans' patience and their rabid love of the little space opera that could are being rewarded, as Episode VII and the first anthology movie were both critical and commercial successes of the highest order. 
Buzz seems to be super positive again on The Last Jedi as well, so it looks like the Star Wars brand will continue to grow and dominate conversation for years to come.  
Want to produce your latest space opera … err, video brand story and get a heaping of our Yoda-type marketing wisdom? We'd love to help, no annoying droids (yes, that's you C-3PO) included.  Just contact us here! Til then, may the force be with you?!